In today's world, expanding living space for growing families has become both necessary and challenging. With the rising real estate costs and fluctuating interest rates, securing an affordable, larger home might feel like a distant dream. However, adversity often paves the way for innovative solutions, such as the beautiful concept of garage conversions.
A garage conversion allows you to maximize your current living space without the upheaval of relocating. You can create a new, functional space tailored to your family's needs by transforming an often under-utilized area. The beauty of it is that you have a canvas full of possibilities—whether in terms of design, finishes, or functionality. The cost is often significantly lower than buying a new home or opting for a traditional home extension.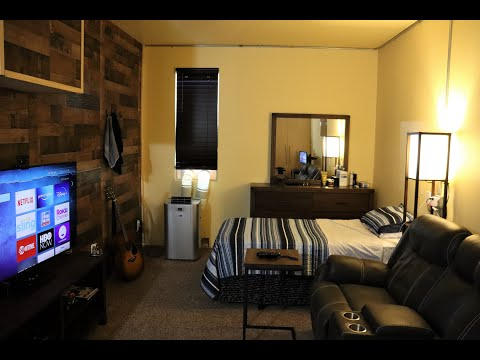 If you are intrigued by the garage conversion idea but feel uncertain about the first steps, fear not! You're at the right juncture. Continue exploring, and you'll discover all the essential insights, from the basics to the intricacies, and even alternative suggestions if you need more preparation for such an undertaking. Always remember that every challenge presents an opportunity. Embrace it, and you might just discover the perfect solution right under your nose.
What are the advantages of transforming a garage into a bedroom or living area?
A well-executed garage conversion can increase the value of your home. Prospective buyers often see additional living space as a major advantage.
Energy Efficient
With proper insulation and heating, a converted garage can be more energy efficient than older parts of a home. It can be designed with modern insulation and heating solutions, making it comfortable year-round.
Increases Functionality
Whether you're welcoming a new family member, want a home office, or just desire an extra entertainment space, the added room can serve various functions tailored to your needs.
Maintains Privacy
If you're using the space as a bedroom or an office, it might be more secluded than other parts of the house, offering added privacy.
Modern Aesthetics
Converting the garage allows you to redesign it with modern aesthetics, materials, and amenities. This can give your home a fresh and contemporary feel.
Parking & Storage Solution
You can still design ingenious storage solutions or a smaller parking space, even with the conversion. Built-in shelves or cabinets can help store items usually kept in the garage.
Safety
Unlike other additions, the structural foundation of a garage is already in place. This means fewer possibilities of structural issues if the conversion is done properly.
With these points in mind, converting a garage into a bedroom or living space can be a rewarding decision, enhancing your home's comfort, functionality, and value. However, check local zoning laws, building codes, and homeowner association rules before beginning any conversion project.
Preparing The Garage
Our journey of turning the garage into a cozy living space began with its thorough preparation. We opted for a shed in our backyard to manage storage. Many have inquired about our decision to repurpose the garage, often under the misconception that we discarded a lot. The reality is that we've always been minimalistic in our possessions. Most of what was stored in the garage found a new home in the backyard shed or our basement. Here's a snapshot of how we readied the garage for its transformation:
Clear Out: First and foremost, we emptied the garage, creating a blank slate to work upon.
Fortify and Insulate: Every crack was sealed, and the foundation was insulated using a combination of spray and rigid foam.
Redefining Entrances and Exits: We took down the garage door and, in its place, erected a wall. However, we retained the header of the garage door, resulting in a windowless wall.
Window Modifications: We removed the pre-existing window on one side and installed three casement windows instead. These windows now sit gracefully behind our bed.
Exterior Makeover: We freshened up the exterior by replacing old shingles and also shingled the newly constructed front exterior.
In essence, the transformation was about making space and ensuring it had the look and feel of a comfortable living area.
What are the Cons of Changing a Garage into a Living Space?
Though transforming a garage often comes with many advantages, there are some potential pitfalls that homeowners should be aware of before embarking on such a renovation.
Parking Concerns
Naturally, repurposing your garage means surrendering parking spots. This can pose challenges for homes with limited driveway space or in areas with stringent street parking regulations.
Storage Reduction:
Many rely on their garage not just for vehicles but also as storage for various belongings. A conversion can significantly diminish this essential storage space.
Exposure to Elements:
There's a comfort in driving into a garage during inclement weather. Without it, you and your car lose that shield from rain, snow, and other elements.
Regulatory Requirements:
While some home improvements might bypass the need for official permits, garage renovations are outside of them. Securing necessary permits is crucial to avoid potential repercussions. Insurance
Implications
An expanded living area can lead to increased liability. It's prudent to anticipate potential adjustments in your insurance premium post-renovation.
Thinking About a Garage Conversion? Here's Why It's a Brilliant Idea
If you've been toying with repurposing your garage into a living space, you're onto something exciting! A garage conversion can be one of the most rewarding home improvement projects in terms of functionality and value addition.
Unleash More Living Space
Maximize Indoor Space: The primary allure of a garage conversion is undoubtedly the extra room you acquire. What was once a space for vehicles or clutter can seamlessly transition into a cozy haven for relaxation or even a welcoming guest bedroom.
Bye-Bye, Cramped Corners: The days of feeling restricted in your home or fumbling to find space for overnight guests will be a distant memory. A converted garage gifts you with room to breathe and grow.
Cherish Your Greens:
Preserve Nature's Bounty: Building outwards may mean encroaching on your garden or yard, but a garage transformation works within your home's existing footprint. This ensures your beloved outdoor spaces, be it your lush lawn, vibrant flowerbeds, or quaint patio, remain pristine.
Eco-Friendly Option: In a world emphasizing sustainable choices, using what you already have is a commendable way to reduce environmental impact. No additional land is disrupted, and fewer construction materials are needed.
A Wallet-Friendly Renovation
Big Changes, Smaller Bills: While the thought of home expansion often rings the alarm bells of exorbitant costs, garage conversions defy this notion. Working within the existing structure can achieve significant savings on materials and labor. You get the space expansion you've always wanted without the heavy financial burden.
Versatile for Tomorrow
Future-Proofing: What's fantastic about converting your garage is the fluidity it brings. Today, it might be a tranquil reading room; a couple of years later, it can morph into a bustling game room or a state-of-the-art home gym.
Stay Aligned with Needs: As families grow, shrink, or evolve, spaces can adapt. A garage conversion remains attuned to these changing needs, offering a space that can continually be redefined.
Best of Both Worlds with Semi-Conversion
Maintain a Balance: A semi-conversion offers a middle ground for those on the fence about a full-scale transformation. This option allows homeowners to carve out additional living quarters without forfeiting all the functional perks of a traditional garage. Whether it's storage for tools, a small workshop corner, or just a spot to park a bike, a partial conversion ensures these needs aren't overshadowed.
A garage conversion isn't just about adding a room; it's about enhancing your home's functionality, aesthetics, and overall livability. It can be a game-changer in your home improvement journey if done right.
Search for The Perfect Contractor for your Bay Area Garage Conversion
When planning a garage bedroom project in the Bay Area, it's paramount to ensure that you're working with a contractor who brings expertise and commitment to the table. The pitfalls of working with someone experienced can lead to unnecessary delays or subpar results. Here's how you can find the ideal contractor:
Begin with Recommendations
Often, the best experiences are those vouched for by others. Rhino Builders comes highly recommended in the Bay Area as a trusted name for garage conversions. Do you know anyone who's had a transformative experience with their garage? Rhino Builders might be behind their success story.
Prioritize Credentials and Experience
Licenses and Permits: Always verify that the contractor operates with the necessary licenses and permits. Rhino Builders, for instance, prides itself on its adherence to all local regulations.
Specialization: It's essential to assess if a contractor has a strong track record with projects similar to yours. With its deep experience in garage conversions, Rhino Builders ensures your space is in adept hands.
Consider Financial Aspects
Match Budget with Expectations: A quality conversion doesn't have to break the bank. While evaluating contractors, find one that delivers exceptional results within your budget.
Detailed Estimations: Ensure contractors provide you with a comprehensive breakdown of expenses. Comparing these can offer insights, especially if there are glaring differences in bids.
Transforming your garage into a cozy living space in the Bay Area is a significant endeavor. With trusted names like Rhino Builders by your side, you're set for a seamless and satisfying transformation journey.
Why Rhino Builders is Your Best Choice For Garage Conversion in The Bay Area
Contemplating a garage conversion in the Bay Area? Look no further than Rhino Builders. In a market brimming with options, Rhino Builders stands out. Let's delve into why they deserve to be at the helm of your project:
Legacy and Experience: Rhino Builders boasts over 30 years in construction. The owner carries the legacy as a third-generation contractor, which speaks volumes about the depth of knowledge and tradition of quality they bring.
Top-Notch Team: Rhino Builders' strength lies in its team. A perfect blend of seasoned designers and skilled craftsmen ensures you collaborate with the industry's crème de la crème.
Holistic Approach: With Rhino Builders, it's not just about construction. They accompany you on a comprehensive journey, transforming your vision into meticulously crafted estimates, designs, and tangible masterpieces.
Meticulous Detailing: Every minute aspect matters to Rhino Builders. Their penchant for precision, evident in choices from cabinet pulls to paint hues, guarantees that your dream space materializes just as you envisioned. Using advanced tools like 3D renderings, they ensure absolute alignment with your expectations.
Professionalism at its Peak: Rhino Builders isn't just about creating beautiful spaces; they do it with the utmost professionalism. Whether maintaining a spotless workspace or considering household dynamics like pets or family routines, they are a class apart.
Customer-Centric Approach: A profound commitment to the customer is at the core of Rhino Builders' ethos. Their objective isn't just project completion but ensuring each customer walks away with a 100% satisfaction badge.
Resounding Recommendations: Still on the fence? A legion of delighted customers echoes Rhino Builders' excellence. Their glowing testimonials and rave reviews paint the picture of a company that promises and delivers.
Considering all of these facets in tandem makes the choice crystal clear. Rhino Builders isn't just another contractor; they are partners in realizing your dream space.
IN CONCLUSION: UNLOCKING THE POTENTIAL OF YOUR GARAGE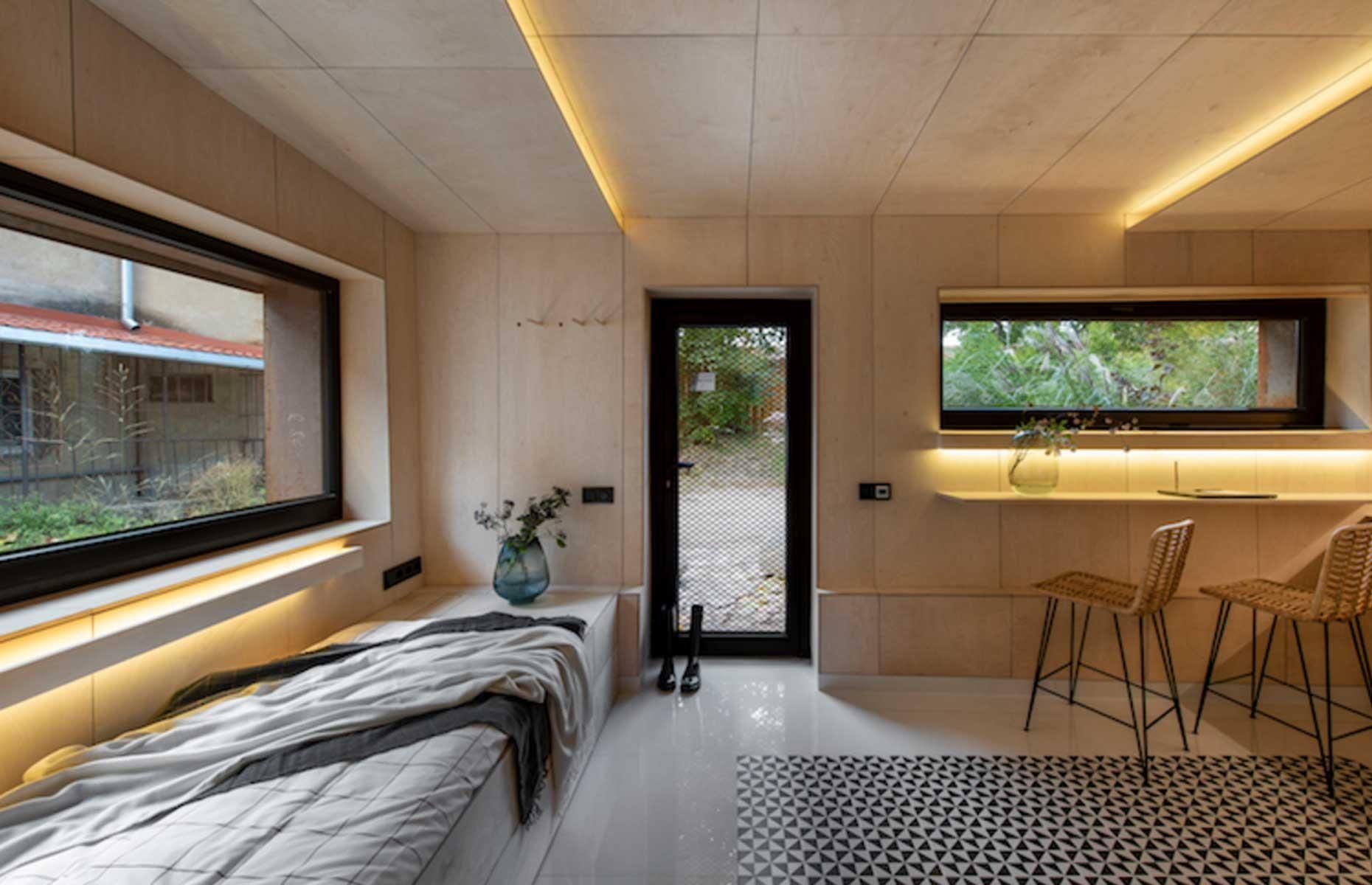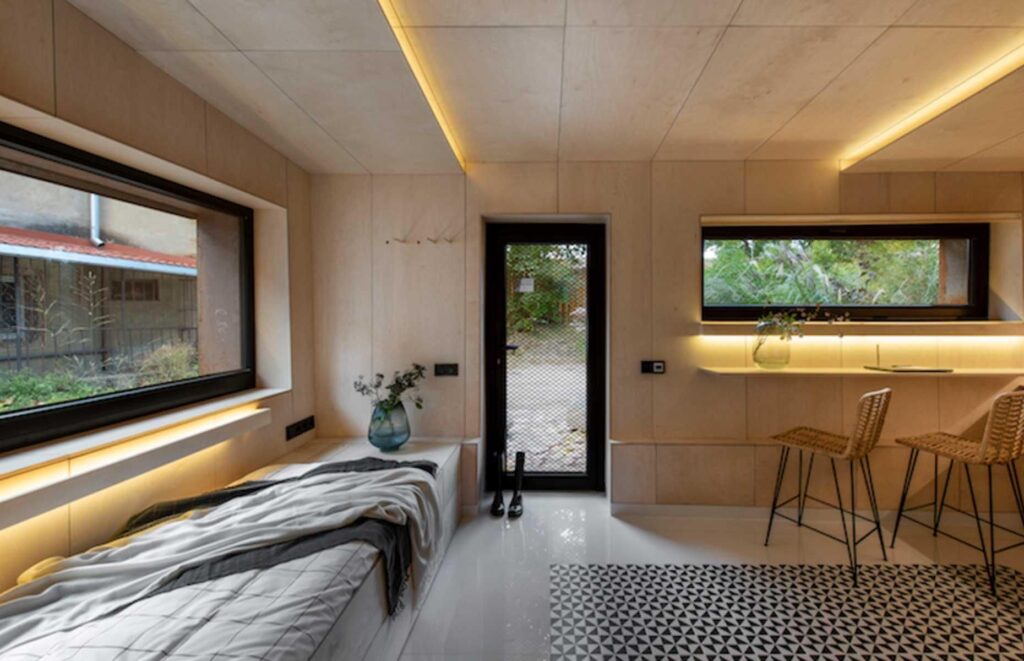 Garages, often overlooked, hold tremendous potential for transformation. Converting them into a bedroom or a multifunctional living space offers a practical way to enhance your home's functionality. The beauty lies in customization – tailoring every inch to mirror your aspirations without the hefty price tag of a full-scale addition. And if you're not looking for a complete makeover, partial conversions are a perfect middle ground, offering utility and additional living space.
Feeling inspired to metamorphose your garage? Let's turn those ideas into reality!
For a complimentary consultation on garage conversions in the Bay Area, contact the experts at Rhino Builders. Dial 925-477-3171 or book your free consultation directly. Let's shape that dream space together!