Investing in window replacement is a significant decision that can greatly enhance the comfort,
energy efficiency, and aesthetics of your home. However, the success of your window
replacement project largely depends on the competence and reliability of the window
replacement company you choose. With numerous companies offering their services, selecting
the right one can be a daunting task. In this article, we'll provide you with top tips for choosing a
window replacement company that will ensure a smooth and successful project.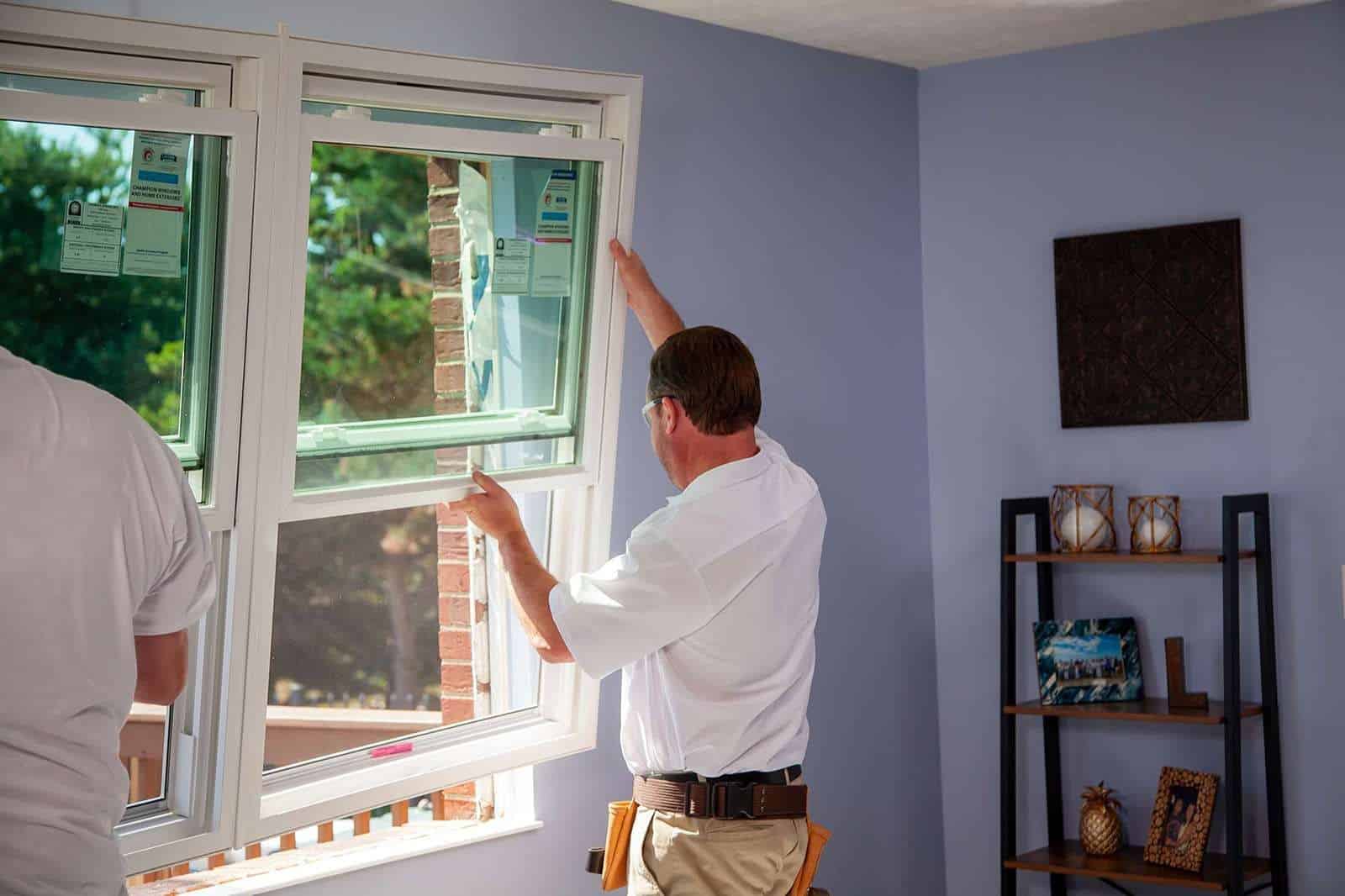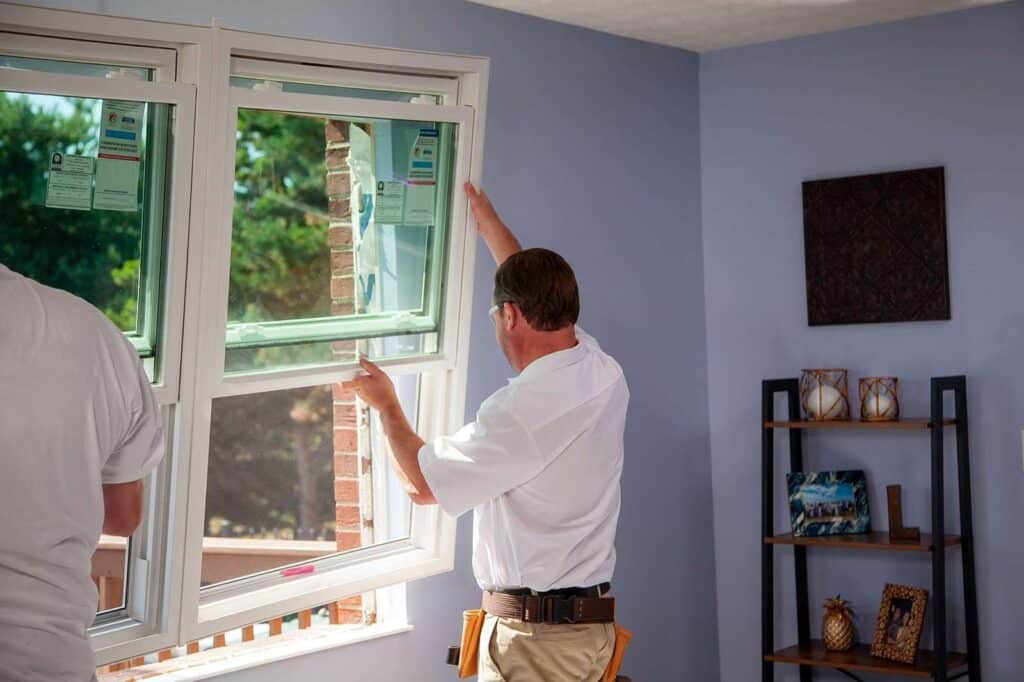 Research and Gather Recommendations
Before diving into the selection process, start by researching and gathering recommendations.
Ask friends, family members, and neighbors who have recently undertaken window replacement
projects for their experiences and recommendations. Online reviews and ratings on platforms
like Google, Yelp, and Angie's List can also provide valuable insights into the reputation of
window replacement companies in your area.
Check for Proper Licensing and Insurance
One of the most crucial factors when choosing a window replacement company is ensuring they
have the proper licensing and insurance. A legitimate company should be licensed to operate in
your state, and their technicians should be adequately trained and certified. Additionally, verify
that they carry liability insurance to protect you and your property in case of accidents or
damages during the project.
Evaluate Experience and Expertise
Experience matters when it comes to window replacement. Look for companies with a track
record of successful projects and a long-standing presence in the industry. Experienced
professionals are more likely to handle various challenges that may arise during your project
and provide effective solutions.
Ask for References
Reputable window replacement companies should be willing to provide references from
previous clients. Contact these references to inquire about their experiences with the company.
Ask about the quality of work, adherence to timelines, communication, and overall satisfaction
with the project. This firsthand feedback can provide valuable insights into the company's
performance.
Visit Showrooms
Many window replacement companies have showrooms where you can view their products and
discuss your project in detail. Visiting a showroom allows you to see the quality of the windows
they offer, ask questions, and interact with their staff. It's an opportunity to assess the
company's professionalism and the variety of options available to you.
Obtain Multiple Quotes
Don't settle for the first quote you receive. Contact multiple window replacement companies to
obtain detailed quotes for your project. Compare the quotes carefully, taking into account factors
such as the type of windows offered, installation costs, warranties, and any additional services
included.
Ask About Warranties
A reputable window replacement company should offer warranties on both the products and the
installation. Warranties provide assurance that you are protected in case of any defects or
issues with the windows or their installation. Review the warranty terms carefully, including the
duration and what it covers. Choose a company that offers comprehensive warranties for added
peace of mind.
Request a Written Contract
A written contract is essential for any home improvement project, including window replacement.
The contract should outline all the project details, including the scope of work, window
specifications, timeline, payment schedule, and warranty terms. Review the contract thoroughly
and ensure that you understand and agree to all the terms before signing.
Communication and Transparency
Effective communication is crucial throughout the window replacement process. Pay attention to
how responsive and transparent the company is during your initial inquiries and discussions. A
company that is prompt in returning calls, answering questions, and providing information is
likely to maintain good communication throughout the project.
Check for Local Knowledge
Window replacement requirements can vary based on your location and the climate. It's
essential to choose a company that understands the specific needs of your region. They should
be familiar with local building codes, weather conditions, and any permits that may be required
for the project.
Assess Customer Service
Customer service is a critical aspect of your experience with a window replacement company.
Consider the company's responsiveness, willingness to address your concerns, and overall
professionalism. A company that values customer satisfaction is more likely to prioritize your
needs and provide a positive experience.
Review the Payment Schedule
Carefully review the payment schedule outlined in the contract. Be cautious of companies that
require a large upfront payment before any work begins. A reasonable payment schedule
typically involves an initial deposit, with subsequent payments tied to specific project milestones
or completion stages. Ensure that the payment terms align with your comfort and financial
capabilities.
Understand the Installation Process
Ask the company to explain their window installation process in detail. A reputable company
should be transparent about the steps involved, from measuring and ordering the windows to
installation and cleanup. Understanding the process can help you anticipate what to expect
during the project.
Conclusion
Selecting the right window replacement company is a critical step in ensuring the success of
your project. By conducting thorough research, obtaining multiple quotes, checking references,
and assessing factors like licensing, insurance, certifications, and warranties, you can make an
informed decision. Remember that communication, transparency, and professionalism are key
indicators of a reputable company. By following these tips, you can choose a window
replacement company that will deliver high-quality results and transform your home for the
better.