Commercial properties play a crucial role in our urban landscapes, serving as hubs for retail, business, and commerce. Ensuring their structural integrity and appearance is of paramount importance. Among the key components of these structures, windows hold a special place. Windows not only allow natural light to permeate the interior spaces but also shield occupants from the harsh vagaries of weather while allowing the gentle caress of a cool breeze. When the integrity of your commercial property's windows is compromised, prompt replacement becomes imperative. Whether it's a minor flaw, a small gap, or a shattered pane, addressing window issues swiftly is essential to maintain the property's aesthetic appeal and functionality.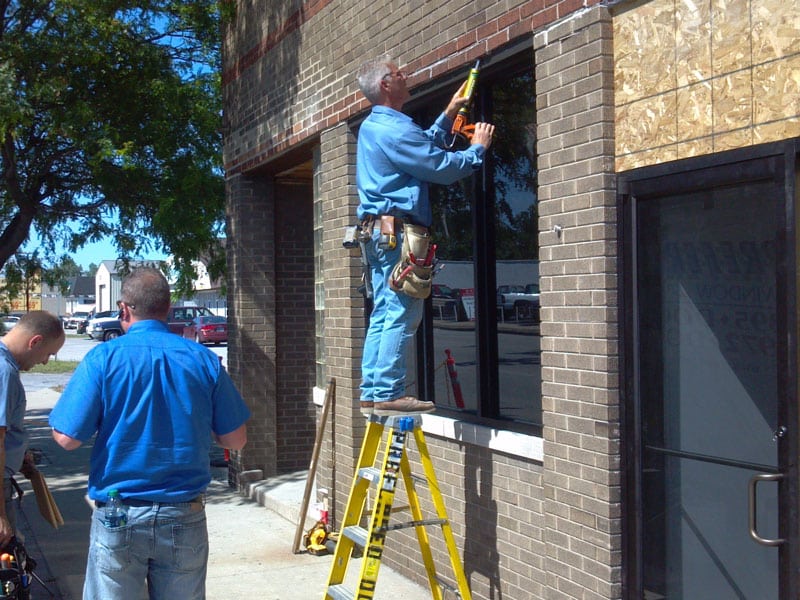 To ensure that the job is executed with precision and professionalism, enlisting the services of a commercial property replacement windows company is a wise decision. These companies boast a team of seasoned experts who are well-equipped to execute flawless window replacements. Let's delve into the myriad benefits of opting for their services:
1. Professional Expertise
Commercial property replacement windows companies bring a wealth of expertise to the table. Their teams comprise skilled professionals who possess a deep understanding of window replacement intricacies. This ensures that the result is nothing short of professional-grade quality.
2. Cutting-Edge Techniques and Equipment
When you choose to work with these forward-thinking companies, you're not just getting a window replacement; you're investing in cutting-edge craftsmanship. With an unwavering dedication to staying at the vanguard of technology and innovation, these companies bring the very best window installation techniques and state-of-the-art equipment to your project. This commitment ensures that the replacement windows are not just installed but crafted with precision and efficiency, promising you a result that is both enduring and energy-efficient.
3. Architectural Guidance: Elevating Aesthetics
Beyond the realm of mere window replacement, these companies offer an added dimension of service – architectural guidance. They bring a discerning eye and a wealth of experience to the table, providing valuable insights that extend beyond the realm of windows. These professionals can suggest new designs and styles that seamlessly integrate with your commercial establishment's existing architecture, elevating its overall aesthetic appeal. In essence, they become collaborators in enhancing the visual identity of your space, ensuring that the windows not only serve their practical purpose but also contribute to the overarching ambiance and charm of your establishment. Whether it's a historic building or a modern structure, their architectural expertise can be the key to unlocking its full potential.
4. Timely Execution
Time is of the essence in the commercial world, and these companies understand that. They are adept at completing window replacements swiftly and with minimal disruption to your operations. This ensures that your business can continue running smoothly.
5. Custom Solutions
Every commercial property is unique, and cookie-cutter solutions don't always suffice. Commercial property replacement windows companies cater to your specific needs, offering custom window solutions that align perfectly with your requirements.
6. Superior Quality Materials
When it comes to the materials used, these companies prioritize quality and durability. The windows they install are crafted from high-quality materials, ensuring that they stand the test of time and provide enduring value.
7. Expertise in Commercial Window Types
Commercial establishments often require specialized window types, such as pass-through windows or commercial storefronts. These companies have the expertise to quickly and efficiently install these specialized windows, tailored to the unique needs of your business.
8. Versatile Style Options
Recognizing the importance of aesthetics, these companies offer an array of style and size options for your replacement windows. This versatility enables you to select windows that seamlessly integrate with your establishment's exterior appearance.
9. Cost-Effective Services
While offering a wealth of benefits, professional commercial property replacement windows services are surprisingly cost-effective. Their pricing structures are designed to accommodate various budgets, making quality window replacements accessible to all.
By availing the services of a professional commercial property replacement windows company, you not only safeguard your property's structural integrity but also prevent further damage caused by window issues. This proactive approach saves you both time and money that would otherwise be spent on maintenance and repairs.
In the realm of commercial property maintenance and improvement, it's imperative to rely on reputable doors and window installation and replacement companies. These companies offer a comprehensive range of services tailored to meet diverse customer needs. They can replace vinyl windows within budget constraints, suggest energy-efficient windows to lower operational costs, and provide window products from renowned manufacturers. For those with security concerns, these experts efficiently replace security windows. Storm windows, offering protection against the elements, can also be seamlessly integrated into your property's design. Should you need to relocate your office and wish to bring existing windows to your new space, these professionals excel in removal and replacement.
Regardless of your specific requirements for window replacement, you can rest assured that a professional commercial property replacement windows company will deliver impeccable results. Instead of embarking on a time-consuming DIY project or engaging an inexperienced handyman, opting for their services guarantees a flawless outcome. With the use of top-quality window products, you can trust that the installed windows will endure for years to come, serving as a testament to your commitment to excellence in your commercial property.